I'm not sure how this will work, but the Game Warden has suggested a separate thread for some my family's archived old photos from East Africa. Bear in mind that the slides are quite old and my scanner is also, so I apologise for some of the quality of the photographs. My memories are hazy on many of the facts, so I have tried my best to include some details and anecdotes to give the photos some relevance in my life. This will have to be a work in progress, as it will take time to sort and scan all the photos which I hope will be of interest to some of you.
Moving to Africa was an adventure which even we children could get excited about, but I'm sure my mother felt some trepidation. It was an era when not many people travelled to the countries of Africa so she didn't have many friends she could compare notes with.
UGANDA:
I was running for my life, sweat dripping down my face, little arms pumping. I reached the corner of the house and I noticed that there were brown stains down the white plaster. I don't remember why I noticed such an irrevelant thing at such a critical moment, but there you are. I sprinted along the short side of the house, strange bushes grabbing my clothes with their thorns. Desperate to reach the door, I didn't dare look behind me knowing what was there. I could hear the pounding feet, all four of them, and the breath coming out through the yellow teeth which had a foul smell even from the distance of a few yards. With a gasp I opened the door and slammed it shut, just as the weight of the animal landed against it. I was safe. The lion could no longer reach me.
This dream started when we first moved to Kampala and was a recurring part of my life for a long time. Kampala was a strange existence. We lived through a fair bit of civil unrest and hearing gunfire at night was not unusual. There was a nighttime curfew which my father chose to ignore for reasons only he would know. It caused my mother terrible stress and we children also felt it. The highlights for me were the weekends at Lake Nabogabo and the exploration of the various wonderful game parks.
Our first house was a two story, white house set in beautiful gardens in Lower Kololo. We inherited a dog and a cat, the cat would live with us until we left East Africa 8 years later.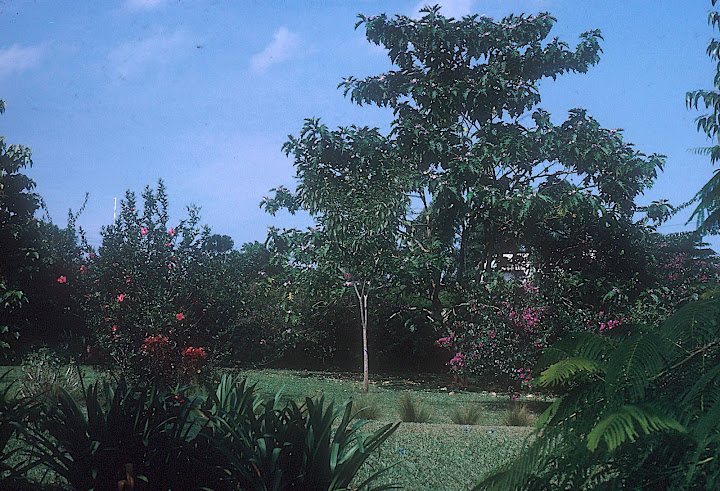 and one for Matt, Dad's first foray into sports cars in Africa, a Sunbeam.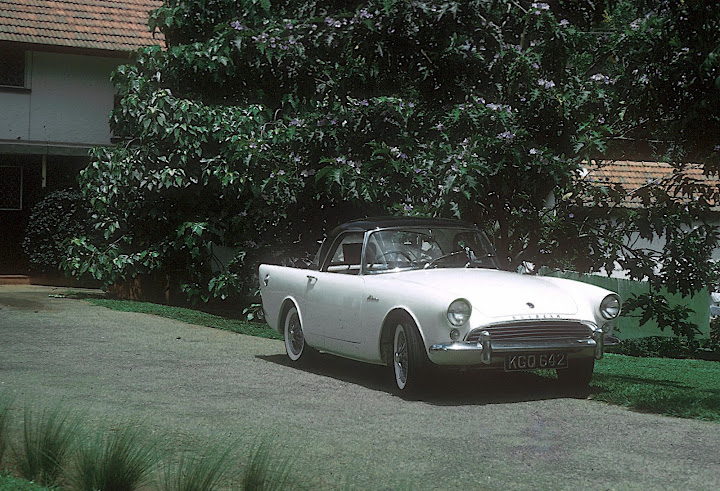 So our first safari was a thrilling and nerve wracking trip, no guides or drivers, you had to navigate and find the game yourself.
Our first significant safari was to Queen Elizabeth National Park. The animals weren't very habituated but we saw enough to get the safari bug well and truly.
To read the rest of Twaffle's evocative trip report from East Africa in the 1960's, click
here
.